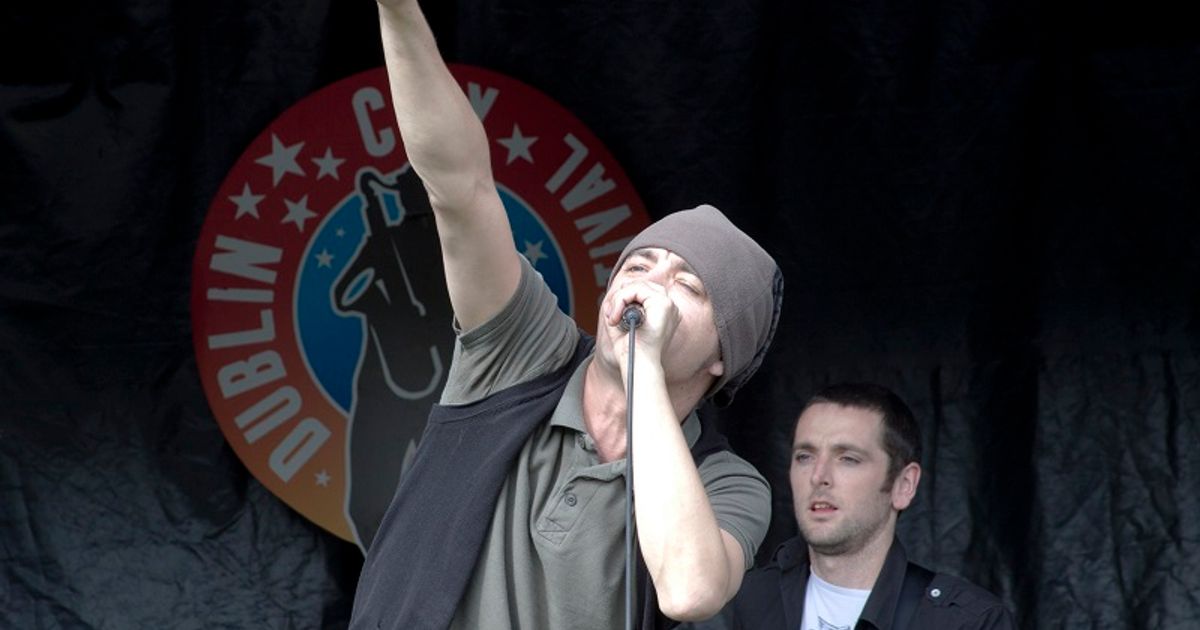 Meet The Barley Mob
Adam Daly is a member of 'The Barley Mob,' alongside his bandmates Neil Butler, Andy Moore, John Heraghty, Conor Byrne and Sean Behan. Winners of our Rising Stars Search competition back in 2010, the band released their first album in 2013 and received boundless praise for the live performances. In the words of AU Magazine (2012) The Barley Mob are, "As good if not better than any band on the gig circuit in Ireland right now."
Adam had a chat with us about the band's trajectory following their Rising Stars Search victory and what it meant to them at the time. He also talks about how COVID lockdowns affected them, musical influences and now live music is returning, what The Barley Mob have in store.
"It was the first thing we did as a band, explains Adam. "We were only together a few months and were shocked to be chosen as the winners!" Despite the band very much being in their early days, their win in The Rising Stars Search competition paved the way for their impending success. "Winning gave us access to a proper rehearsal space and recording time in a fantastic studio in Dublin. It meant we could record a single and spend time working on our songs, it really was a great opportunity we hadn't had before."
Adam and the band realized a passion for live performances, too. "The actual Rising Stars gig in Temple bar was great. We were honoured to be invited to play in Merrion Square and at The Soul Picnic the next day. A warm sunny day in Dublin, playing in front of a huge crowd, one we'll never forget. That was amazing, and Chris Maher was instrumental in all of this and really supported and encouraged us."
With local bars getting involved, word soon spread, giving The Barley Mob a platform and boost for the years that followed.
Post competition

"It's been a very busy few years since then," says Adam. "Rising Stars was the absolute beginning for The Barley Mob and we took every opportunity we were given to play in front of a crowd. We were invited to play at Electric Picnic in September of the same year, which opened up the floor to gig opportunities and offers. To date, we played somewhere between eight hundred to a thousand gigs."
The impact of the band's win way back in 2010 was profound. "It gave us reassurance," says Adam. "With approval from Chris and the judges, it lit a fire under us, we could do what we wanted to do. We travelled all over Ireland, visited England a few times and were lucky to share festival line ups with great Irish artists such as Damien Dempsey and Kila, to bands like Status Quo, The Wailers and Jimmy Cliff. It went from a few lads playing in a front room to being really busy and constantly on the move. We got to do a lot in a short space of time."

With their success in live performances, the inevitable debut album arrived in 2014. Even looking back now, Adam remains grateful for the opportunities the Rising Star Search competition awarded him and his bandmates.

"We recorded our first album four years after the competition. It seemed to strike a chord with a lot of people and in very different ways, and I personally felt really humbled by the love and support we received when the album came out. It seemed to help a lot of people dealing with different struggles and that meant the world to me and to the rest of the band to have given some joy to the people listening to us."

While there is nothing quite like seeing our favourite musicians live, an album can take an artist's message, spread it to a much wider audience and help create a positive impact on those who may not have been so fortunate to attend a live performance. This was the case for Adam and his bandmates, undoubtably winning them more fans in the process.
The Barley Mob are different in that their music belongs to no genre in particular. Although as Adam says, a bit of experimentation in his song writing and some influence from other genres help shape the band's musical output. "I wrote for many years," he explains. "I went through the mill in my family life when I was young and most of my songs was me trying to figure things out."
"Years later, I had a particularly rough few days and realized life was very short, and so I started writing songs not just about me, but about the world and the people around me and I instantly felt a strong urge to go out and share these songs with people. When my writing changed, my taste changed."

This change in musical preferences led to the discovery of a genre that would inspire much of the band's future music, reggae. "You can see the affect that genre of music has on people. It's very inviting and inclusive, plus the bass and drums just get people in a great humour! The sentiment and feel and weight of Reggae music really inspired the sound of the band."

Adam elaborates on this, "Because of all the different styles and influences of the band members there were elements of folk, blues, soul, trad and rock in our music. To me, reggae, takes all the genres and puts them together on one plate. It's hard to put it into one box, but very enjoyable to be a part of!"

Reggae may be influential in shaping Adam and The Barley Mob's music. But, as a unit, Adam's bandmates bring these other elements to the table, all of which lead to a distinct and recognisable sound.
While the COVID19 restrictions affected us all, they proved to be particularly devastating for anyone working in the Arts and performing sectors. Sadly, this was no different for Adam and the band. "It was terrible," he says. "We had a run of gigs booked form March 2020 and when the plug was pulled, I just thought it was a short term, temporary thing. Two weeks to flatten the curve and all that! I have to say, I'm living in a rural place with my kids and partner. For me I was blessed to have my family to focus on when the arts and live music were hit so heavily. I know a lot of people who really struggled and will feel the effects for a long time to come."
"The connection with an audience is a special and powerful thing, more than just an outlet for, us but part of who we are. I was trying to stay optimistic and look past what was happening for my own sanity. So, we decided to start recording our second album. Two or three of us worked on the second album in my home studio, as much as we could considering the restrictions at the time, and the rest of the band added their parts later on. Now with gigs on again, it's like a whole new world seeing people together, to see people interact with each other like we're supposed to as humans!"

Perhaps the most difficult aspect of life during COVID restrictions for Adam was losing the chance to perform live. "As a band we love being part of the collective energy. Like at festivals, we're all there for the same reasons. We missed it more than anything as a band, and I realized when it was gone that I had taken it for granted. For musicians to have that freedom again and have that outlet, it is relief to have some sort of normality restored."
Future Plans and Upcoming Gigs
Now that lockdown measures are winding down, Adam and The Barley Mob are hitting the ground running with some exciting gigs on the horizon. "We have a few festivals over the summer confirmed. We're playing in Livestock on 2nd of July in Galway, then the Forest Festival on the 23rd and 24th of July in Laois and also at Vantastival in September."

Their plans do not stop there though, as Adam continues, "We're planning to do a gig in Dublin around November too. We've also had promoters in Switzerland looking for us to do a few gigs over there, so we'll see how that goes. The main focus right now is finishing the 2nd album which we plan to release this year."
Maybe the biggest lesson learnt from the past two years is how we all take musicians and performers for granted. We should applaud and appreciate those in the Arts sector. Now they have returned after an extremely difficult spell, we never know what is around the corner. Thus, making our support of them more vital than ever.
Support The Barley Mob by purchasing their album. You'll be glad you did. It is sold gold and stands the test of time.