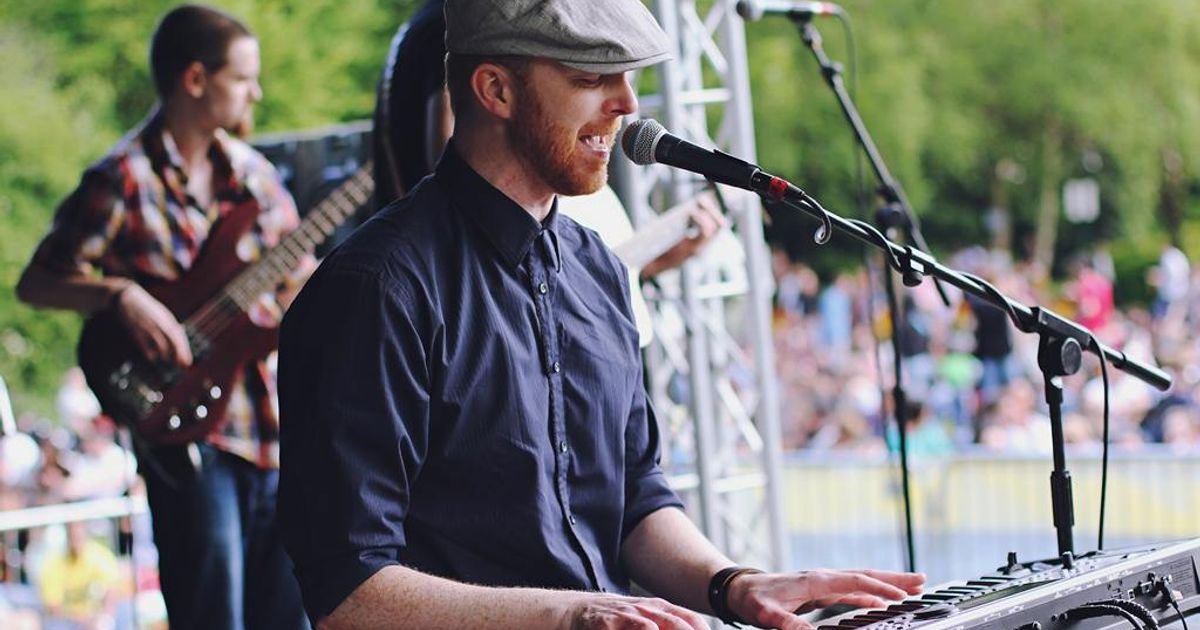 Meet Miles Graham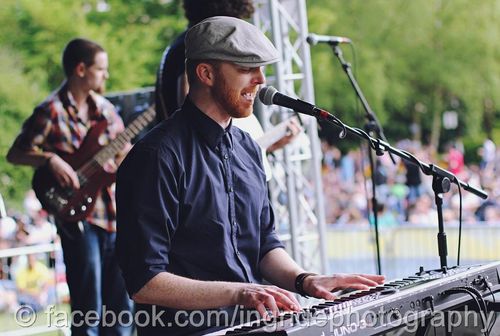 Miles Graham is an Irish songwriter and musician. Originally from Dublin, he now lives in county Sligo with his family. Taking time out of his busy schedule, Miles talks to us about how his upbringing helped shape his musical tastes and some inspirations behind the music he writes. He also talks about breaking through in the music industry, and the impact lockdown had on him as an artist.
Growing up and musical influences
Originating from Neilstown in Dublin, Miles does think his early years shaped the artist he would become. The area would not have been known as a particularly good one, but as Miles said, "It would have been quite hard on my parents us being kids, Neilstown wasn't known as a good area, but we had good neighbours who looked after each other."
He explains, "On the downside, there were drugs and alcohol. For me, I was a bit of a recluse."
So, growing up, Miles followed in the footsteps of other family members and leaned towards music. "My older brothers started bands. My cousin was in a big band in the 80's and did big shows. It gives you that encouragement when a family member has success like that. You see your cousin on the big stage and think, 'I can do that!' Those influences where your brothers and family have success in music, and that's how I fell in love with music."
The musical influences do not stop there, however. "We also had music around the house," says Miles.
"Lots of soul, Motown music. Bill Withers, Otis Redding, Sam Cooke, Marvin Gaye, all the classics. Listening to these amazing singing voices definitely shaped the way I write melodies and songs."
For Miles, a sense of authenticity goes a long way. He also feels that Ireland as a nation is capable of producing great talent. "I'm an Irish guy from Dublin, I don't pretend to be something I'm not. Some of the best writers are Irish, it's such a great nation and we're spoilt with creativity and the talent we have. Even in the UK, if you look at classic singers like Amy Winehouse and Adele, they've a neutral accent and if you have that you're honest in your performance."
Miles does not label his music as any genre. Instead, he strives to produce something new and different, which he explains is easier said than done. "So much music sounds the same. If you can hear something on Spotify, a playlist or wherever and it hits you and is completely fresh, I aim for that as a writer or collaborator. I always try in the first few lyrics to have something fresh that interests me when I listen, trying to create something that hasn't been done, which is hard to do!"
As for his current day influences, Miles says soulful artists still have an impact on his own musical output, alongside those he worked with, "Having worked with many musicians, I've been influenced by the talent I worked with. Being in a room or on stage with them, you're influenced by what you listen to, and I think there's a huge amount of influence from musicians and other artists. I've worked with Paul Herman, who worked with some artists I love like Emile Sandé and Corrine Bailey Rae, who have the soul in their music and unique voices."
Miles's success stemmed from a breakthrough awarded to him by the late, great Terry Wogan. Approaching the experience with a certain amount of scepticism, it ultimately paid off for Miles and paved the way for what was to come. "I did a showcase in London, they invited me on the show I was kind like, "We'll see if that happens," but then it did!
"It was very surreal, Terry Wogan's voice talking to me and interviewing me! He was a legend, Terry Wogan was talking to me! The week after I did a support tour, the BBQ Theatre and everything. It was a great boost at that time."
Miles explains how after his breakthrough, he experimented with dance music, "Funny enough, I switched over to dance music for a couple of years. It just led to different opportunities for me to write and sing on dance tracks, I enjoyed those experiences."
Much of his work involves collaborations with other artists, such as Don Diablo. "I've another recent collab called, 'She Is Gold,' with L'Tric that's out on Spotify and there are remixes for that. It's great to have that music out and having different types of music," says Miles.
Being a musician during the COVID19 pandemic
The COVID19 pandemic affected us all in differing ways. In many cases it had a detrimental impact. For others, it was the opposite. For Miles, lockdown afforded him an opportunity to slow down and share his time and love for music with family. "I'm a fairly positive person by nature," he says, "It was nice to have a pause in life, to be able to spend the time at home. For me, it (lockdown) gave me more time to spend with my kids and play music with them, unintentionally. We'd sit in the living room and have the piano, to be able to teach them music and play themselves naturally."
Artists were struck hard by the effects of seemingly ever-extending lockdowns. Therefore, the chance to get out and play live music as of recent is much needed says Miles,"There's so much time going into creating music in the last few days of the pandemic, artists didn't get as much back. Getting out to play music live again and get the buzz back is great."
One of his best-known tracks, 'Yeah, we're gonna get out of it,' was written during the time of heavy restrictions and lockdown. Looking back now, it serves as a fond memory of this period for Miles. "I could have released it then. But, I loved the memory of it. I love that the song is out there now, it's like a snapshot of that time, at home with my kids and singing along."
Such was the success of this song, it was shortlisted to represent Ireland in the Eurovision song contest. Helping him in this were his own children, who feature on the track. Undoubtedly an exciting prospect for Miles as an artist, but also a nervous one. "It was nerve-racking having a record with your kids released, it's quite personal. They brought the positivity to it. It was a hard time financially getting through that period, but it makes it makes you realise what's important in life."
Releasing 'Yeah, we're gonna get out of it' when he did proved to be the right call, as Miles explains, "Producers I worked with like Paul Herman and Justin Broad, they loved the track and they were really excited about it, they've done great work on it. There's still talk of doing a revamp of that track, looking for some rappers and doing a relaunch of it. I've had so many videos of people's kids dancing at the TV when it was on The Late Late Show."

Looking forward, post lockdown
When talking about a prospective re-release of his Eurosong effort, Miles says that as of now, focus is firmly on live music. To this extent, he is hitting the ground running. "We're mainly concentrating on the live front, which is really missed. I'm only back from the London show. I'm planning an Irish tour over the summer in Cork, Limerick, Galway and Dublin, I'm looking forward to it. I'll be playing a lot more live music this year. I hope it's appreciated a lot more now."
Being an artist, especially a musician, in the modern world presents unique challenges to overcome. For Miles, this is no different. Sometimes, it can make him question where his priorities should lie, "These days you put so much time, effort, and expense in doing gigs and travel. At the end of the day, I'm a storyteller and songwriter, if I can put my focus into creating TikToks over songs these days!"
"Should I be creating songs or TikToks?," he laughs.

Advice for new artists hoping to thrive
For anyone hoping to break through in the musical world, Miles has one valuable piece of advice, something he learned from experience. "It sounds cliché, but be honest with your music. You've got to be true to yourself, not try to be another artist you may be influenced by. When I found my own voice, I had one coaching lesson. Before, I was maybe putting on a slight twang. When I found my natural voice, it was higher and lighter than I'd have liked. I loved a gravelly singer voice and wanted to be like that, but that wasn't me. When I had a lesson, I realised it is what it is, it's stood to me as well."
"I'd recommend that, be true to yourself and your own voice."