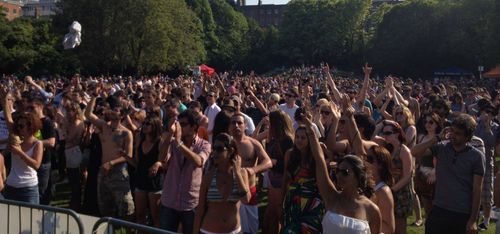 Bringing people together to celebrate great music by real musicians in a picnic style is our thing. It's how this journey first started back in May 2007 when we first revealed the Dublin City Soul Festival. For eight years we filled Merrion Square Park and dozens of other venues and spaces around our city with awesome people and bands. No pricey tickets, everything was free. Built by passionate, dedicated volunteers with a love of fabulous music. All we asked, was that you made a donation to our cause, the Musical Youth Foundation.
We didn't need a pandemic to give us a hunger to do it again. So, stand by because we're working behind the scenes to bring you a live experience to rival the best of them.
We'll reveal more soon. Sign up to our mailing list at the bottom of the page and we'll let you know what's happening soon.
Here's some memories from previous festivals we've hosted. If you were there, you'll remember just how special the vibe was. If you missed out, no fear....there's always next time!