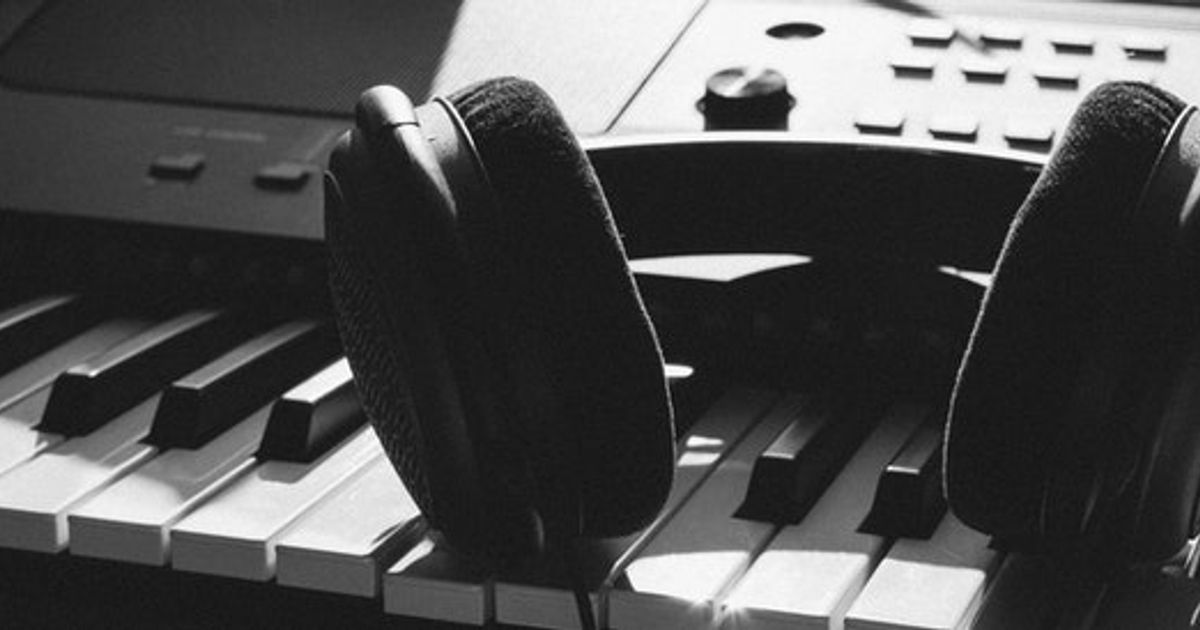 I was meant to be a piano player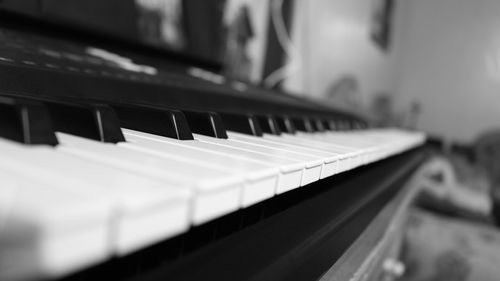 Entering my thirties influenced many aspects of my life. I was a head chef in an Italian restaurant who realized that she doesn't want to be a chef anymore. Not because I didn't like my job, but because I dared to believe that my hobbies or passions can be more than just that. I started approaching my recreational activities, such as writing, in more professional way – through taking courses. When you start that journey of exploration more things start seeming possible. I started looking for opportunities to volunteer as a stage crew in theaters, film sets and as a radio station personnel. When the window of possibilities opened up in my mind, I decided to add one more activity to the list, piano.
The first thing that made me think about playing a piano was my fingers - I have long fingers, especially for somebody of my tiny structure. Therefore, when I was a kid, people would ask me what will I do with my long fingers when I grow up. According to the old saying, I was meant to be a piano player or a thief. Like a proper mischief, that I was, I tried both. Don't get excited, I stole some candy from the shop in elementary school. It didn't bring me pleasure and I already had enough candy. I learned how to play two songs on the piano and left the rest for one day in the future. The reason why I decided to start at this moment is that I am somehow more aware now, than I ever was, that it is never too late for anything. Sure, it would be easier if I started playing piano or writing 20 years ago, but that is certainly not a reason not to do it now.
First thing's first, I had to decide which piano keyboard to get. That was a bit nerve racking, but only because I started exploring too much. It had to have at least 61 weighted keys, outputs for everything and good sound. I have decided that that is enough for a beginner such as me. But then I checked the reviews and not one seemed good enough and with reasonable pricing. That is how I almost bought a professional digital piano. Good thing I have amazing friends who know how to reason with me in these situations. After extensive exploring, I finally bought my first used Yamaha piano keyboard. I was even lucky enough that the nice lady personally delivered it to me, so that I wouldn't have to go out into the rain. I knew immediately that I will need a piano stand. Firstly, due to my short stature and secondly, due to its practicality. My friend put an inquiry on a Facebook group, to see if somebody in the neighborhood is giving it away. Just my luck, one lady was moving out of her house the next day and she was about to get rid of it while uncluttering her home. That is the short story of how I got my free stand thanks to my friends' resourcefulness.
Getting familiarized with my first keyboard made me feel like a kid on a Christmas morning, when you open your presents. I was excited to enter the new learning process. Not because I will make money with that knowledge or I need to do it for some particular reason, but simply because I want to. The best creations are the ones which you do for yourself first. Same goes for learning.
Playing piano and writing are my ways of replenishing. Not doing those things and just having a job and being a semi grown-up didn't feel satisfying. It felt safe but not much more than that. The benefit of my new challenges is that they give me more energy. When you keep learning and getting involved in new things, your spirit doesn't really get old. You must never cease to learn and you should always strive for progress, because it could easily result in your body and your mind forfeiting this game we call life.
The big question when starting to learn how to play the piano (keyboard) is which type of learning approach should I take. I need instructions, somebody to guide me through it and show me all the little tricks. Since I am not a kid anymore and have to pay for everything and fit it somehow into my schedule, I took a different route than I usually would (seeing that I prefer human interaction to computer one). These days it's much easier to do things with the help of internet. I went exploring and found a lot of apps that can teach you all the basics and give you plenty of exercise material. If I took a lesson with an instructor, I would probably pay for that hour as much as I will pay for a monthly subscription to one of the self-teaching apps. One of the most popular ones is Simply Piano by JoyTunes. What really impressed me was the level of details they went into making it educational and fun. They even throw in short videos, in between the lessons, that give you tips on technical parts, what is the best posture while playing and such. I have to learn somehow and these apps are very good for beginners, not to mention – the cheapest way to go. Also, I can do my lessons or exercises whenever it suits me, which is very helpful with the fast-paced lifestyle that we become accustomed to. I have downloaded and have been trying out about 10 of them, so that I can choose which one is going to be my teacher for a period of time.
Since my piano journey has just begun and I have used internet for purchasing the keyboard and the stand and the lessons, it didn't give me much opportunity for interaction with people. I would say that my most important interaction so far has been with Chris, the CEO of this project. When he contacted me about my application to write for the website and I mentioned that I have just decided to start my piano journey, he asked me if I could write about that experience. The truth is that I was still in the process of choosing my starter keyboard, even frustrated that it is taking so long. Inspired to write about it, I stopped losing time and picked one. My journey has just started, but it has already resulted in a fruitful outcome.